音乐周现场直击|国际范儿遇上民族风,引爆燃夏
作者:admin 日期:2019-08-27 13:09 关注度:
2019年7月27日临近晚上7点,酷夏的夜晚尽管余热尚未退散,却挡不住人们对音乐的热情,演出尚未开始,但活动现场却早已人头攒动,观众们都早早来到现场,等待着这一场跨越国界的音乐文化交流盛宴。
10、9、8……3、2、1,随着倒计时的结束,2019成都国际友城青年音乐周邛崃分会场暨成都(邛崃)南丝路国际文化旅游节开幕式首场演出在平乐古镇平沙落雁音乐广场正式拉开序幕。
平乐,作为本届音乐周七大分会场之一,在这个周末将有16支海内外艺术团队齐聚平乐带来两场精彩绝伦的演出,以乐会友,奏响平乐与国际文化交流的时代乐章。
这一夜,注定难忘
有演绎异域风情的哥伦比亚民族舞团;有歌声轻快悠扬、极富感染力的德国乐队;有用中文演唱《成都》的美国乐队;有独具羌族特色的羊皮鼓舞;有进行别具一格乐器表演的乌拉圭乐队;有用热情奔放的旋律触动人心的芬兰乐队;有用时尚潮流、充满朝气的演出点燃全场的白俄罗斯乐队;还有来自日本的传统歌舞文化表演。这一刻,仲夏的平乐在随着音乐律动high爆全场!
这一夜,注定狂欢
那一浪接一浪的掌声和欢呼声就是观众们对今晚演出最真实的表现,无音乐不疯狂,一场场酣畅淋漓的演出,让这个仲夏之夜的空气中散发着热烈而浪漫的气息。是流行与古典的交融,是经典与前卫的碰撞,是国际范儿与民族风的完美交流。群星荟萃,点燃千年古镇的激情;灯光绚丽,唱响邛崃平乐醉美之声;这一夜,平乐拥有了世界的声音;这一夜,世界知道了平乐音乐小镇。
今夜,继续点燃盛夏
看完邛崃分会场的首场演出,是不是还意犹未尽呢,别着急,今晚7点,在平乐古镇平沙落雁广场,还将有另外的7支海外艺术团队与我们的竹麻号子一起同台亮相,带您嗨爆全场!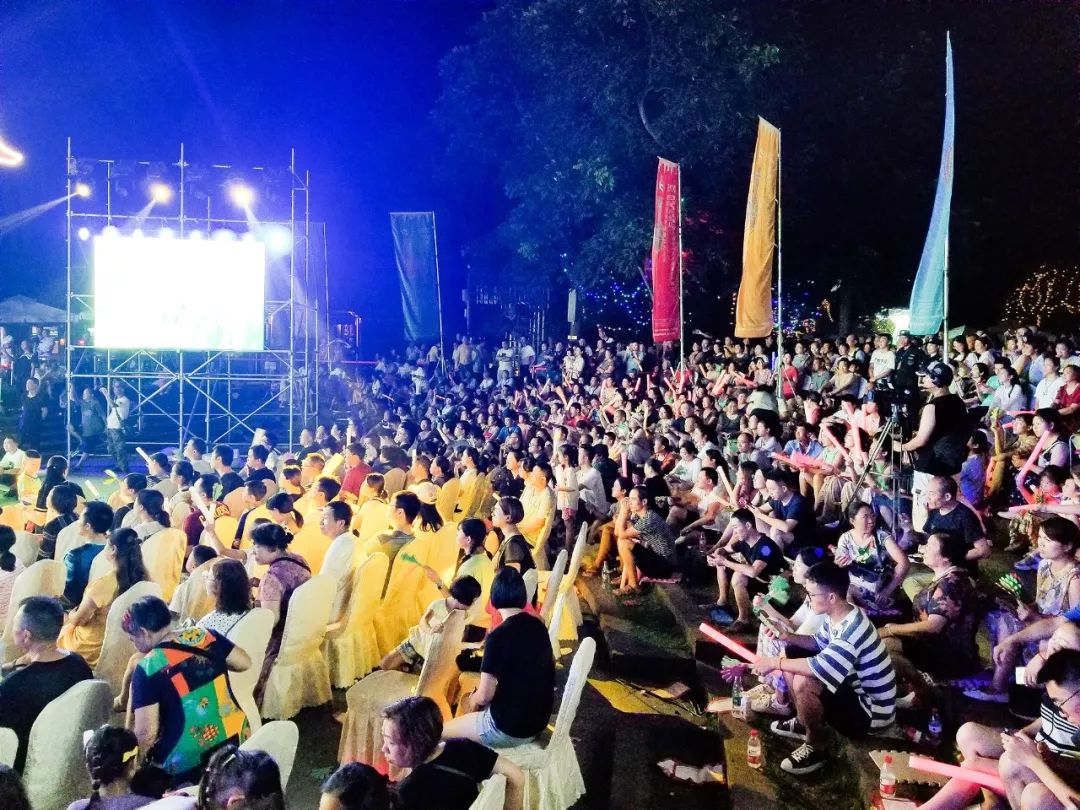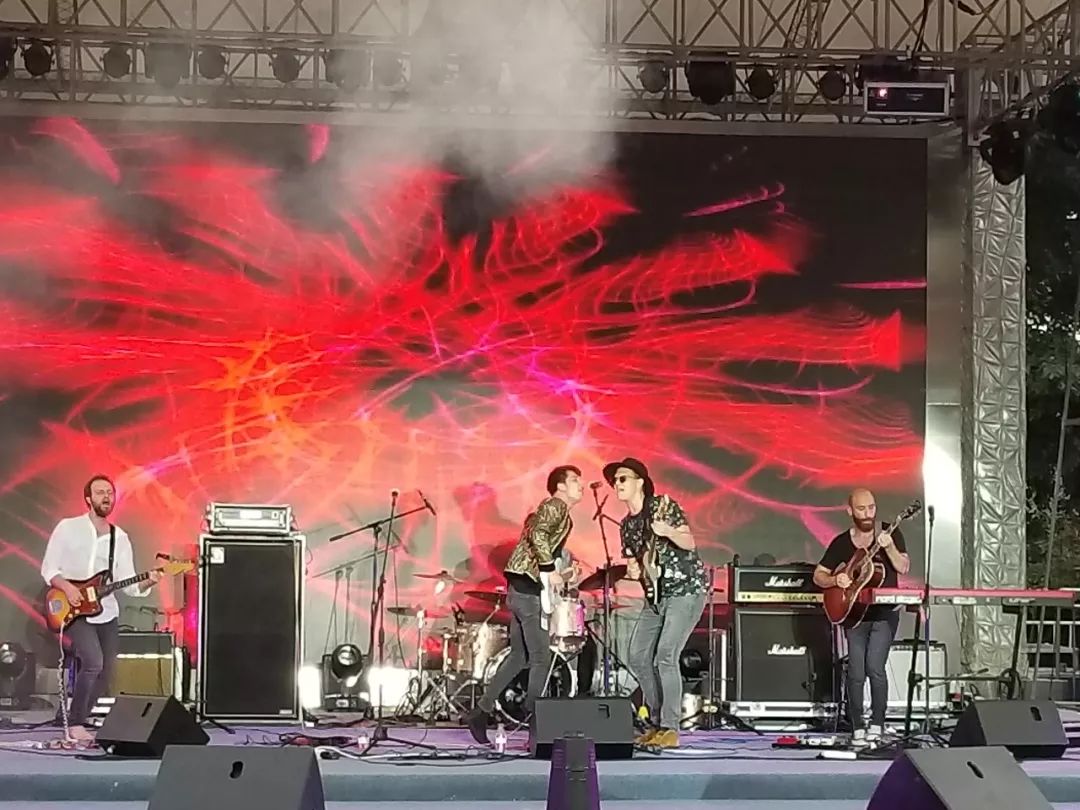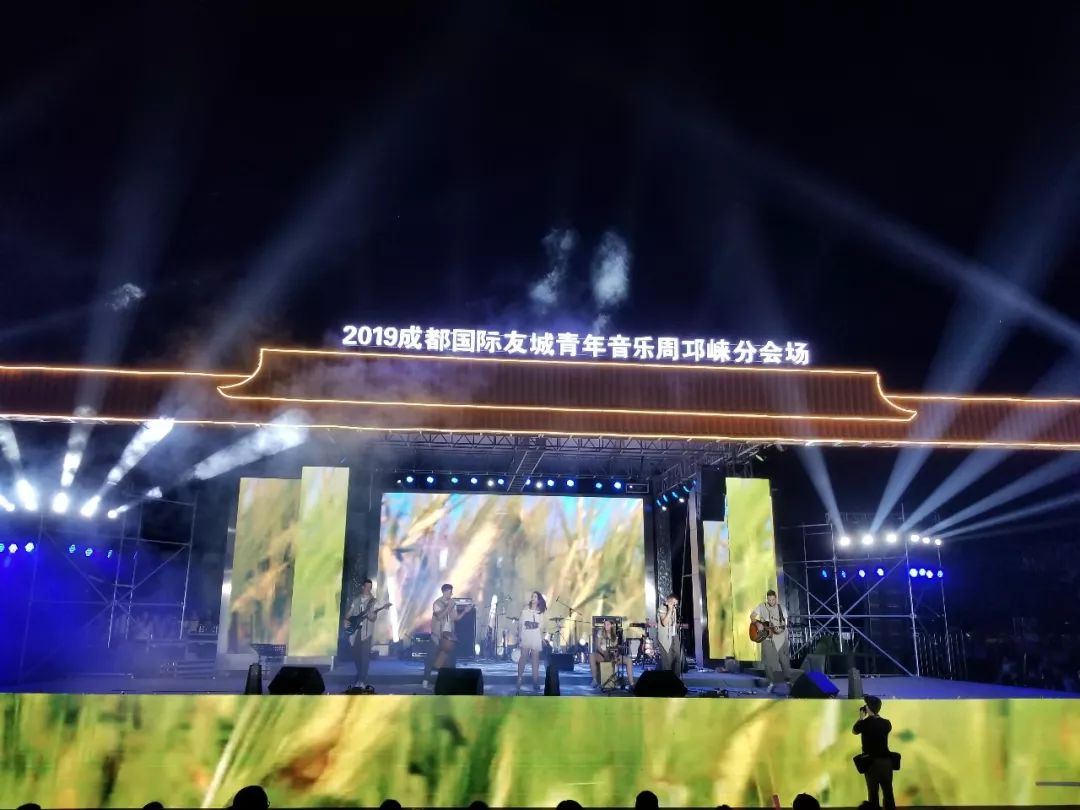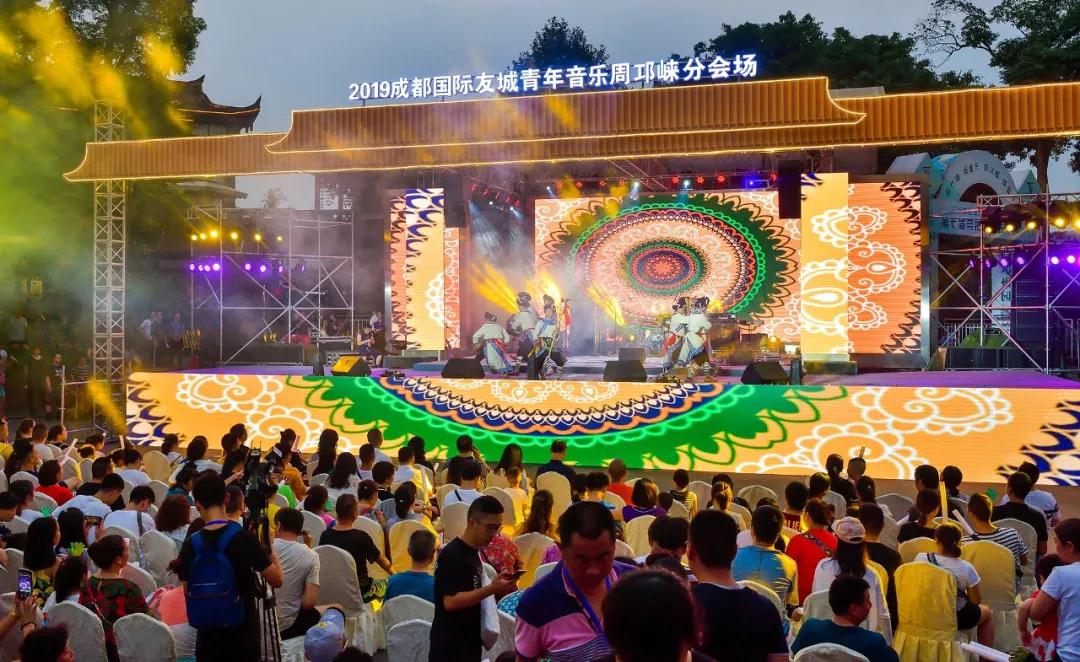 The music week hits the scene | The international fan encounters the national style, detonating the highest tone in summer
On July 27, 2019, near 7:00 pm, the night of the cool summer, although the heat has not been dissipated, but can not stop people's enthusiasm for music, the performance has not yet begun, but the event scene has long been crowded, the audience came to the scene early, waiting This feast of music and cultural exchanges across national borders.
10,9,8...3,2,1, with the end of the countdown, 2019 Chengdu International Friendship City Youth Music Weekly Branch and Chengdu Nansi Road International Cultural Tourism Festival Opening Ceremony The first performance in Pingle The ancient town Pingsha Luoyan Music Square officially kicked off.
Pingle, as one of the seven major venues of this music week, will have 16 art teams from home and abroad gathered in Pingle to bring two wonderful performances this weekend, to enjoy the era of Pingle and international cultural exchanges. Music.
This night is destined to be memorable
There is a Colombian national dance group with an exotic atmosphere; a German band with a soft and melodious voice; an American band singing "Chengdu" with Chinese; a sheepskin with a unique Dai character; and a Uruguayan band performing a unique musical performance. Finnish band with a passionate and melody that touches the hearts of the people; a band of Belarusian bands that illuminate the audience with fashionable trends and energetic performances; and traditional song and dance culture performances from Japan. At this moment, the mid-summer Pingle is exploding with the music rhythm!
This night, destined to carnival
The wave of applause and cheers is the most realistic performance of the audience tonight's performance. No music is not crazy, a lively performance, let the air of this midsummer night radiate a warm and romantic breath. It is a blend of fashion and classics. It is a collision between classics and avant-garde. It is the perfect communication between international style and national style. The stars gather to ignite the passion of the ancient town of the millennium; the lights are beautiful, and the sound of the music is so beautiful; this night, Pingle has the voice of the world; this night, the world knows the music town of Pingle.
Tonight, continue to ignite the summer
After watching the first performance of the venue, is it still unfinished? Don't worry, at 7 o'clock tonight, there will be another 7 overseas art teams and our bamboo and linen buds in Pingsha Guyan Square, Pingle Ancient Town. Debut together on the same stage, let you burst the audience!