川西竹海景区购票指南
Chuanxi Bamboo Sea Area Buying Guide
微信平台:当日购买,当日有效(仅售全票)
兑票方式:
1.凭电子门票至景区停车场售票处、
南大门检票口、西大门检票口自动
兑换景区通行票。
2.至南大门检票口、西大门检票口直接检票入景区。
WeChat platform: Buy on the same day, valid on the same day (only for all tickets)
Ticketing method:
1. With the electronic ticket to the scenic spot parking lot ticket office, the Namdaemun ticket gate, the West Gate ticket gate automatic exchange ticket exchange into the park pass.
2. Go directly to the ticket at the ticket gate of Namdaemun and the gate of the West Gate.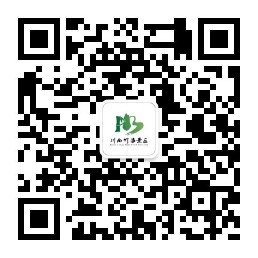 半票政策:


1.儿童:身高1.2米(不含)以下免票;身高1.2米(含)-1.4米(含)半票。
2.老年人:凭本人有效身份证或老年证,70周岁(含)以上免票;60周岁(含)-69周岁(含)半票。
3.残疾人:凭本人有效残疾证,免票。
4.现役军人:凭有效士兵证、军官证,免票。
5.全日制在校学生:凭本人有效学生证,半票。
特别注意:需凭有效证件至景区售票处兑换通信卡。由于不可抗因素,下雨,玻璃栈道和攀岩基地将临时关闭如遇洪水、雷电、地震等灾害,景区将临时关闭。请游客提前查询天气,合理安排行程。
Offline ticket purchase: purchase the admission pass card with the ID card to the ticket office of Chuanxi Zhuhai Parking Lot
Half ticket policy:
1. Children: 1.2 meters (excluding) free of charge; height 1.2 meters (inclusive) - 1.4 meters (including) half-ticket.
2. Older people: With their valid ID card or old age certificate, 70 years old (including) or above free of charge; 60 years old (including) - 69 years old (including) half a ticket.
3. Persons with disabilities: With their valid disability certificate, free of charge.
4. Active military personnel: with a valid soldier certificate, military officer card, free of charge.
5. Full-time students at school: with their valid student ID, half-ticket.
Special Note: The communication card must be redeemed at the ticket office of the scenic spot with valid documents. Due to irresistible factors, the rain, glass pavement and rock climbing base will be temporarily closed in case of floods, lightning, earthquakes and other disasters, the scenic area will be temporarily closed. Visitors are advised to check the weather in advance and arrange the itinerary.
OTA平台:当日预订,次日有效

(仅售全票)
兑票方式:凭电子门票在景区停车场售票处兑换入园通行卡。
OTA platform: the same day booking, valid the next day (only full ticket)
Ticketing method: Redeem the admission card at the ticket office of the scenic spot with electronic tickets.